What should Michael and I be for Halloween?
We were Speed Racer and Trixie last year and we want to come up with something clever and cute this year!!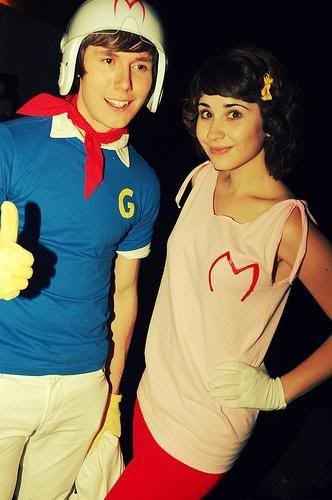 We were thinking about being silent film stars and making our faces white and wearing only black and white and using posters to communicate with people.
We also thought about being Tarzan and Jane or Sgt. Pepper's Lonely Hearts or vulcan haha
Someone help!!!